About Punky Funky Jewellery
Welcome to Punky Funky Jewellery!
My name is Cassie, and I run Punky Funky Jewellery all on my lonesome. I do everything from the first stages of designing, right through to creating and packaging each individual order.
Punky Funky Jewellery operates from Somerset in England within my family home, which has seen the growth of not just this small business, but also my 3 young children.
Punky Funky Jewellery begun when my oldest child was just 4 months old. I decided that I needed something to keep my busy whilst she slept (clearly I was a very naive first time Mum!). I purchased some tools and shiny bits and pieces that caught my eye. From there I discovered a passion for beaded jewellery, and Punky Funky Jewellery quickly grew for a hobby to a small business.
Over the years my skills and interests grew, and whilst on maternity leave from Punky Funky Jewellery with my second child I discovered hand stamping. I completely fell in love with this new skill, spending far too much of my maternity pay on new tools and stamps to accommodate my new addiction. I added hand stamped metal jewellery and accessories to Punky Funky Jewellery when I returned to the business from maternity leave. It caught the attention of old and new customers and has since grown into what you see today.
I still ejoy creating beaded jewellery on occasion, mainly in the form of wire wrpping, but the majority of the items you will find from me now are hand stamped metal. I enjoy creating beautiful, unique and personalised items to suit every person and every occasion.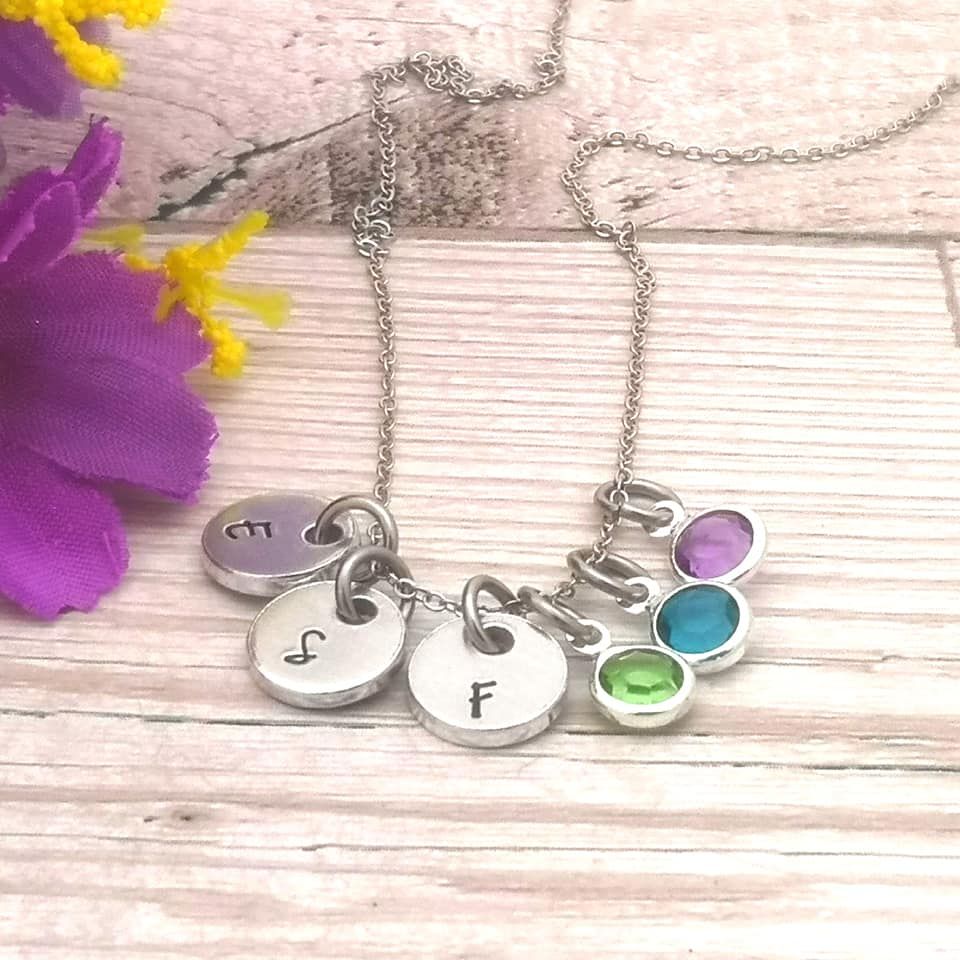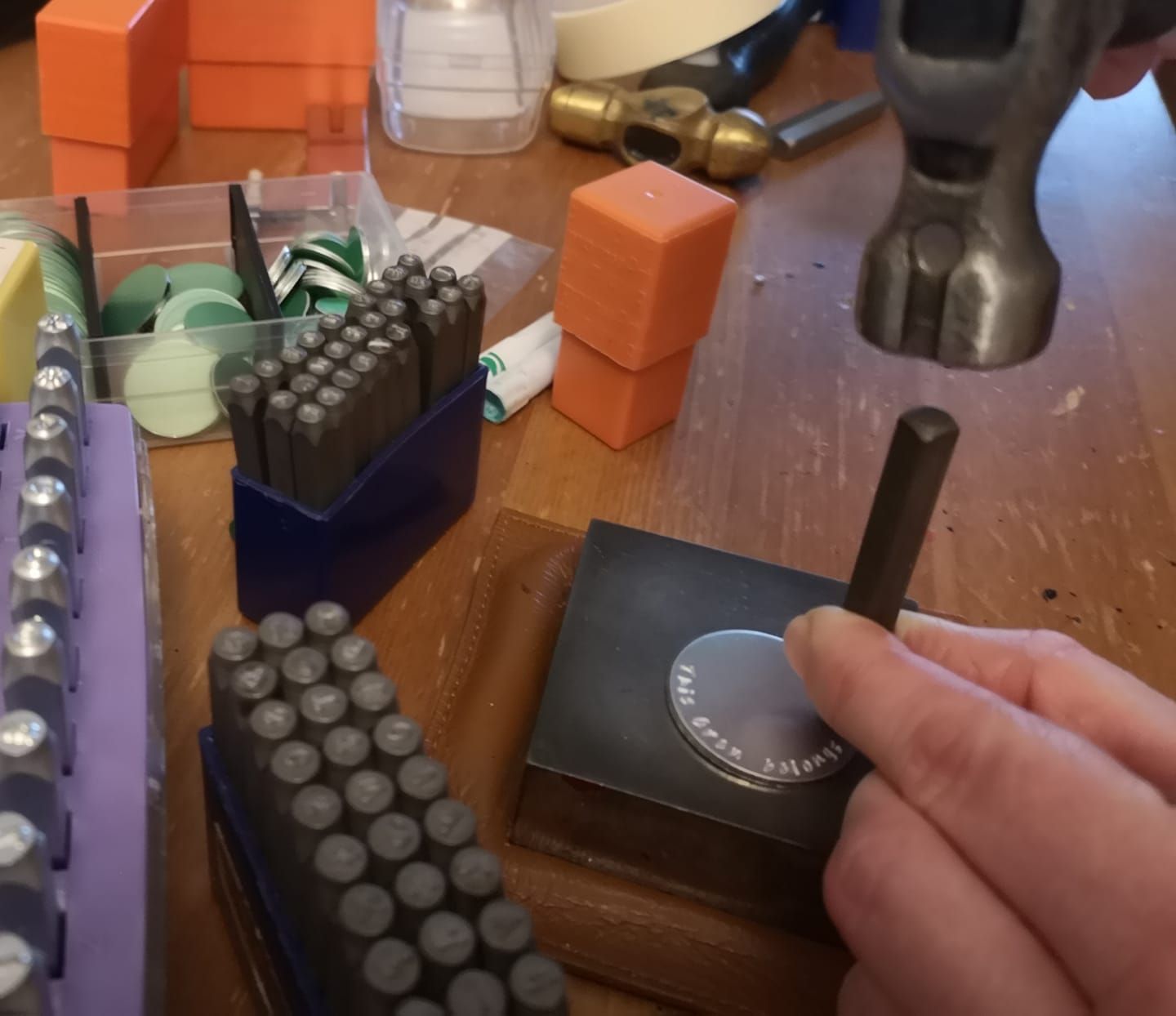 Hand stamping onto metal is the process of using individual metal stamps to make an impression onto the metal, by placing each stamp and then hitting it with a hammer. Hand stamped metal is displaced when stamped instead of removed (such as engraving).
As each item is hand stamped their will be variation from piece to piece. Text may not necessarily be perfectly straight and each impression not being of exactly the same depth. Because the metal is displaced rather than removed, their may be some marks/shadows on the reverse of items (though I always aim to keep this to a minimum.
Hand stamped items are unique and individual as no two pieces are exactly the same. This adds to the charm of each item, and is not considered to be a defect.
I work mainly with aluminium as not only is it such a lovely metal to work with, it is also hypo-allergenic, lightweight, yet strong, durable and doesn't tarnish like other metals do.
You may sometimes see other metals on the website, such as copper. I love the colour of copper, and although it is not a regular part of my business, I do like to have a play with it to shake things up a bit.